Participants: Faculty
Jump to: Anthony Anemone | Roy Chan | Frederick Corney | Christine Evans | Bella Ginzbursky-Blum | Helena Goscilo | Yana Hashamova | Stephen Hutchings | Lilya Kaganovsky | Arthur Knight | Mark Lipovetsky |
Tatiana Mikhailova | Sasha Prokhorov | Elena Prokhorova
---
Anthony Anemone
Associate Professor of Russian, Chair of the Department of Foreign Languages at The New School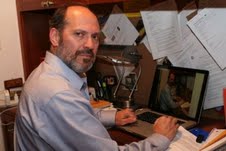 Educated in Slavic Languages and Literatures at Columbia University (B.A.) and the University of California-Berkeley (M.A., Ph.D.), Tony Anemone taught Russian literature and cinema at Colby College and the College of William and Mary before taking up a position at The New School in 2006. His publications on a broad range of topics from 18th century Russian culture, to Russian literature of the 19th and 20th centuries, and contemporary Russian cinema have appeared in books and the leadings journals of the field including Russian Review, Slavic Review, Slavic and East European Journal, Revue des Etudes Slaves and Wiener Slawistischer Almanach. He is a member of the editorial boards of Slavic and East European Journal, Kinokultura, and Studies in Russian and Soviet Cinema.
Roy Chan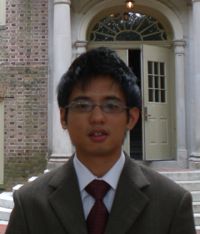 Roy majored in Russian and Comparative Literature at the University of Washington (2002), where he received the school's President's Medal upon graduation. He received his Ph.D. (2009) from the University of California, Berkeley in Comparative Literature, specializing in both Chinese and Russian literatures. Roy's primary research interests are modern Chinese and Russian literatures. His dissertation (2009) focused primarily on the rhetoric of dreams and reality and its relation to issues of literature, modernity and revolutionary utopianism in modern Chinese fiction. He is currently revising it into a book manuscript tentatively titled
The Edge of Knowing: Dreams and Realism in Modern Chinese Literature
. His second project engages in a translingual and transcultural literary critique of Soviet/Russian and Chinese literary texts that address the other country tentatively titled
A Reflection of Sovereignty: Revolutionary Utopia and Transnational Desire in Russian and Chinese Literatures
.
Frederick Corney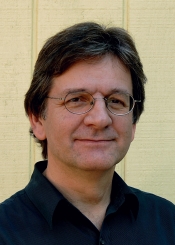 Frederick Corney's research and teaching interests center largely on the early period of Soviet history, particularly the first decade of Soviet rule, and the intersections of the fields of history and memory. He is also interested in the broad cultural policies deployed in the making of modern Soviet Russia, particularly as they pertain to the construction of foundation myths for the new socialist state. Frederick's publications include
Telling October: Memory and the Making of the Bolshevik Revolution
(Ithaca: Cornell University Press,2004).
Christine Evans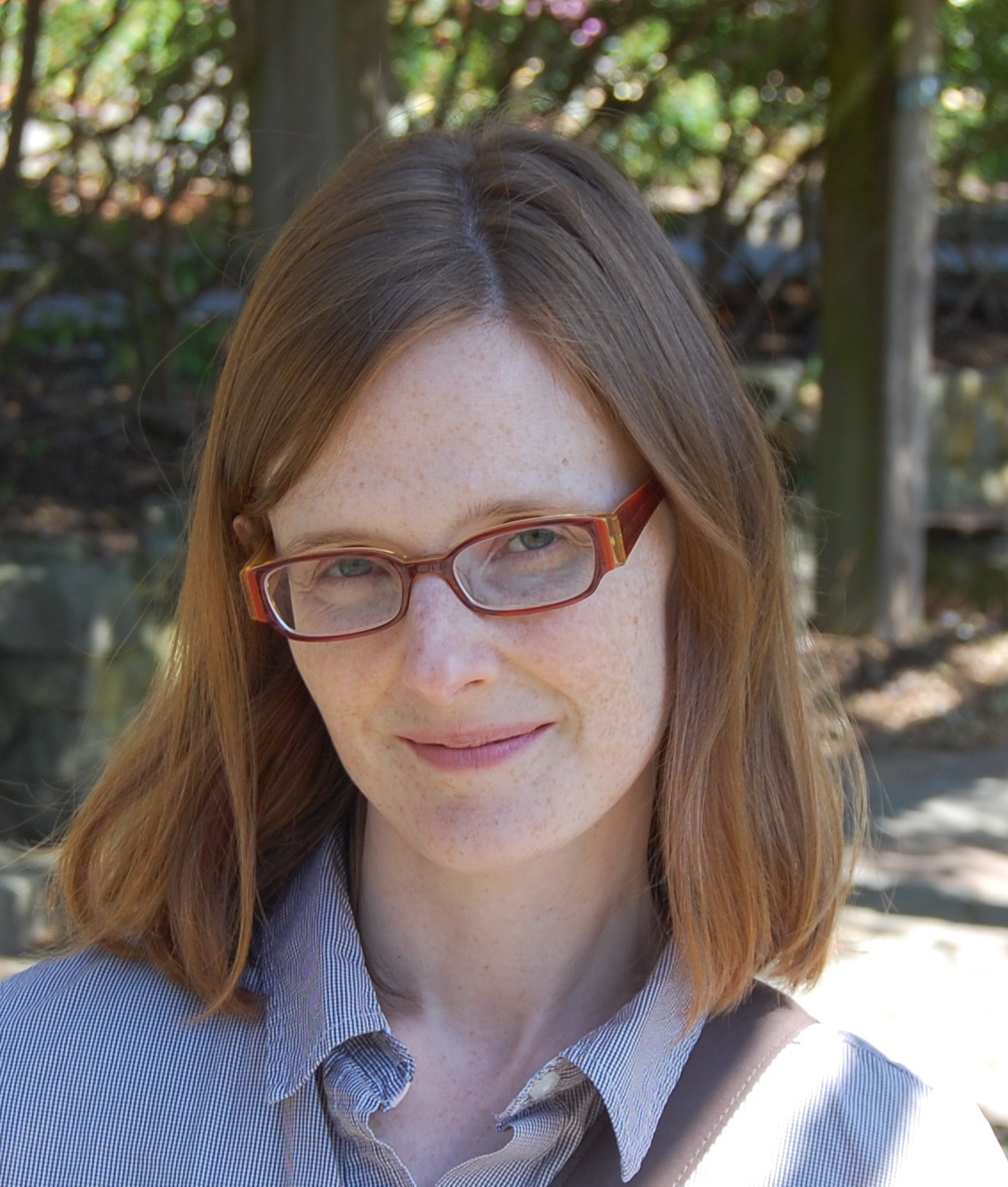 Christine Evans received her Ph.D. in History from the University of California, Berkeley in 2010. Her dissertation, entitled "From Truth to Time: Soviet Central Television, 1957-1985," traces the emergence of play, competition, suspense, and open-ended narratives on Soviet Central Television's most popular and politically important programs during the Khrushchev and Brezhnev eras. Her research interests include the relationship between mass media and political and cultural change, and the place of uncertainty, risk, and game-playing in Soviet culture and everyday life.
Bella Ginzbursky-Blum
Lecturer of Russian, the College of William and Mary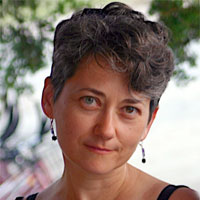 Bella Ginzbursky-Blum has taught at the College since 1992. She teaches Russian language and culture. Her research interests include history of Russian animation.
Helena Goscilo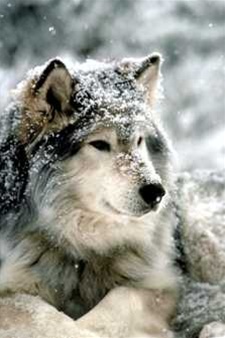 Helena Goscilo writes primarily on gender and culture in Russia. Her publications in the last five years include Gender and National Identity in 20th Century Russian Culture (2006), Encyclopedia of Contemporary Russian Culture (2006), Preserving Petersburg: History, Memory, Nostalgia (2008), Cinepaternity: Fathers and Sons in Soviet and Post-Soviet Film (2010), and Celebrity and Glamour in Contemporary Russia: Shocking Chic (2011). Among current projects are a collection preliminarily titled Women in War (with Yana Hashamova), a volume on images of Soviet aviation (with Vlad Strukov), and a journal issue on the mirror in Russian culture.
Yana Hashamova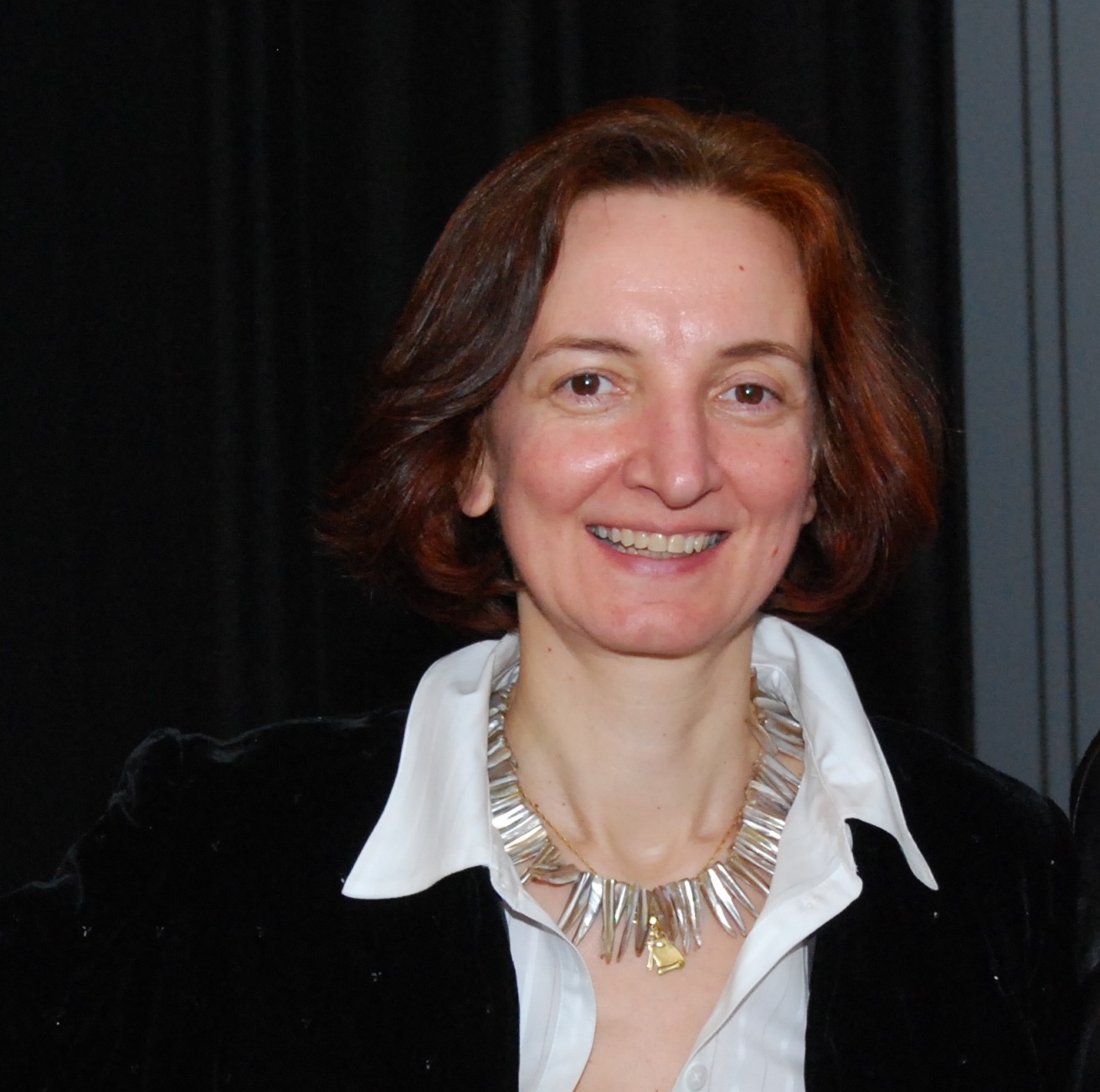 Yana Hashamova (Ph.D., University of Illinois, Urbana-Champaign) is Associate Professor in theDepartment of Slavic and East European Languages and Literatures and an Associate Faculty member of the Departments of Comparative Studies, Women's Studies, the Interdisciplinary Program of Film Studies, and the Mershon Center for International Security Studies at The Ohio State University. In 2010 as director of the Center for Slavic and East European Studies, she was the principal investigator on the successful National Resource Center and Foreign Language and Area Studies Fellowship grants from the US Department of Education. Her most recent publications include Cinepaternity: Fathers and Sons in Soviet and Post Soviet Film, a co-edited volume with Helena Goscilo (Bloomington, IN: Indiana University Press, Spring 10) and Pride and Panic: Russian Imagination of the West in Post-Soviet Film (Bristol, UK: Intellect Press, distributed in the US by University of Chicago Press, Spring 07) as well as numerous articles in the areas of Russian film, Russian and West European drama, comparative literature and the arts, critical theory and gender studies. She strives to establish links between political ideology, critical psychoanalysis, and cinema, while analyzing post-Soviet conditions. Her most recent work explores film representations of trafficking in women.
Stephen Hutchings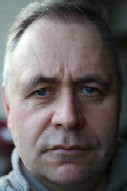 Stephen has taught across a wide range of areas within Russian Studies, Soviet and Post-Soviet literary Studies, film and cultural studies, and within cultural and literary theory, in addition to all levels of Russian Language. He is currently responsible for modules on Post-Soviet Television (Postgraduate) and Post-Soviet Russian Cinema (Undergraduate and Postgraduate). Stephen was formerly Professor of Cultural Studies and Russian at the University of Surrey (1996-2006) and Associate Professor of Russian at the University of Rochester, New York (1990-1996). He is on the editorial board of Russian Studies in Literature and is a member of the RAE 2008 subpanel for Russian and Slavonic Languages and Cultures. He is a member of the British Association of Slavonic and East European Studies and of the American Association for the Advancement of Slavic Studies.
He has just completed a 3-year project funded by the Arts and Humanities Research Council on 'Post-Soviet Television Culture.' He is currently working on a new 3-year AHRC-funded project on 'European Television Representations of Islam as Security Threat: A Comparative Study (Russia, France, UK).' The project, for which Stephen is the PI, is interdisciplinary and is carried out in collaboration with Professor Chris Flood of the Politics Department at the University of Surrey.
Lilya Kaganovsky

Lilya Kaganovsky is Associate Professor of Slavic, Comparative Literature, and Cinema Studies at the University of Illinois, Urbana-Champagne. She is the author of How the Soviet Man Was Unmade (Pittsburgh UP, 2008), and articles on gender and masculinity in Soviet and post-Soviet literature and film. Her current project focuses on the years 1928-1932 that mark Soviet cinema's transition to sound. She serves on the editorial board of the journal Studies in Russian and Soviet Cinema, reviews films for the on-line journal KinoKultura, and is co-editing a collection on the AMC TV show "Mad Men."
Mark Lipovetsky (Leiderman)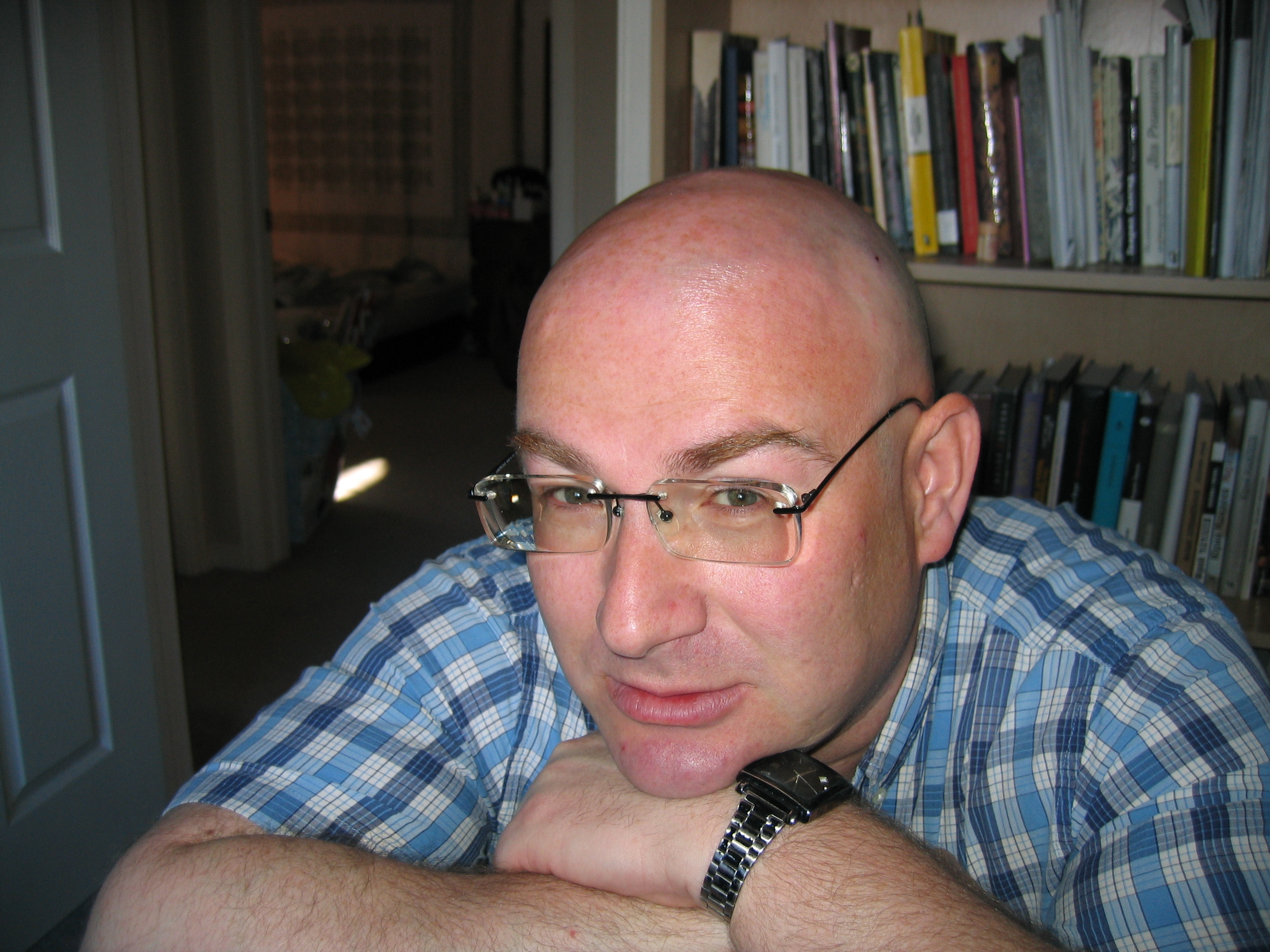 Mark Lipovetsky is the author of six books on Russian literature and culture,which include Russian Postmodernist Fiction: Dialogue with Chaos (1999), Modern Russian Literature: 1950s-1990s (co-authored with Naum Leiderman, 2001; second edition in 2003, third edition in 2006), and Paralogies: Transformation of (Post)modernist Discourse in Russian Culture of the 1920s-2000s (Moscow: NLO, 2008). He co-edited several volumes including Dictionary of Literary Biography: Russian Writers Since 1980 (published by Gale Group in 2003), an anthology of Russian and Soviet wondertales, Politicizing Magic (Northwestern University Press, 2005), and Jolly Little Characters: Cult Heroes of the Soviet Childhood (Moscow: NLO).
Arthur Knight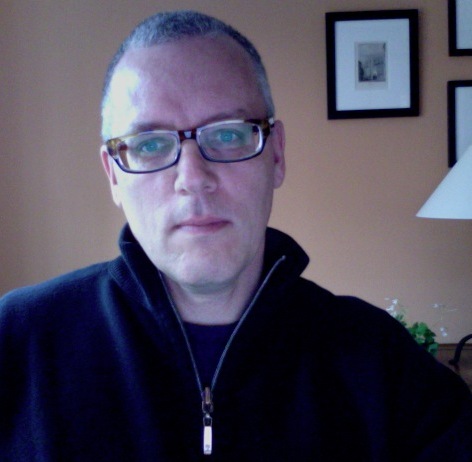 Arthur Knight is Associate Professor of American Studies, Film Studies, and English at the College of William and Mary. His past research has focused on African Americans and American film, resulting in his book, Disintegrating the Musical: Black Performance and American Musical Film (Duke 2002) and a number of essays. He is currently at work on a book tentatively titled, Black Star: A Cultural History of African American Fame and Celebrity.
Tatiana Alekseevna Mikhailova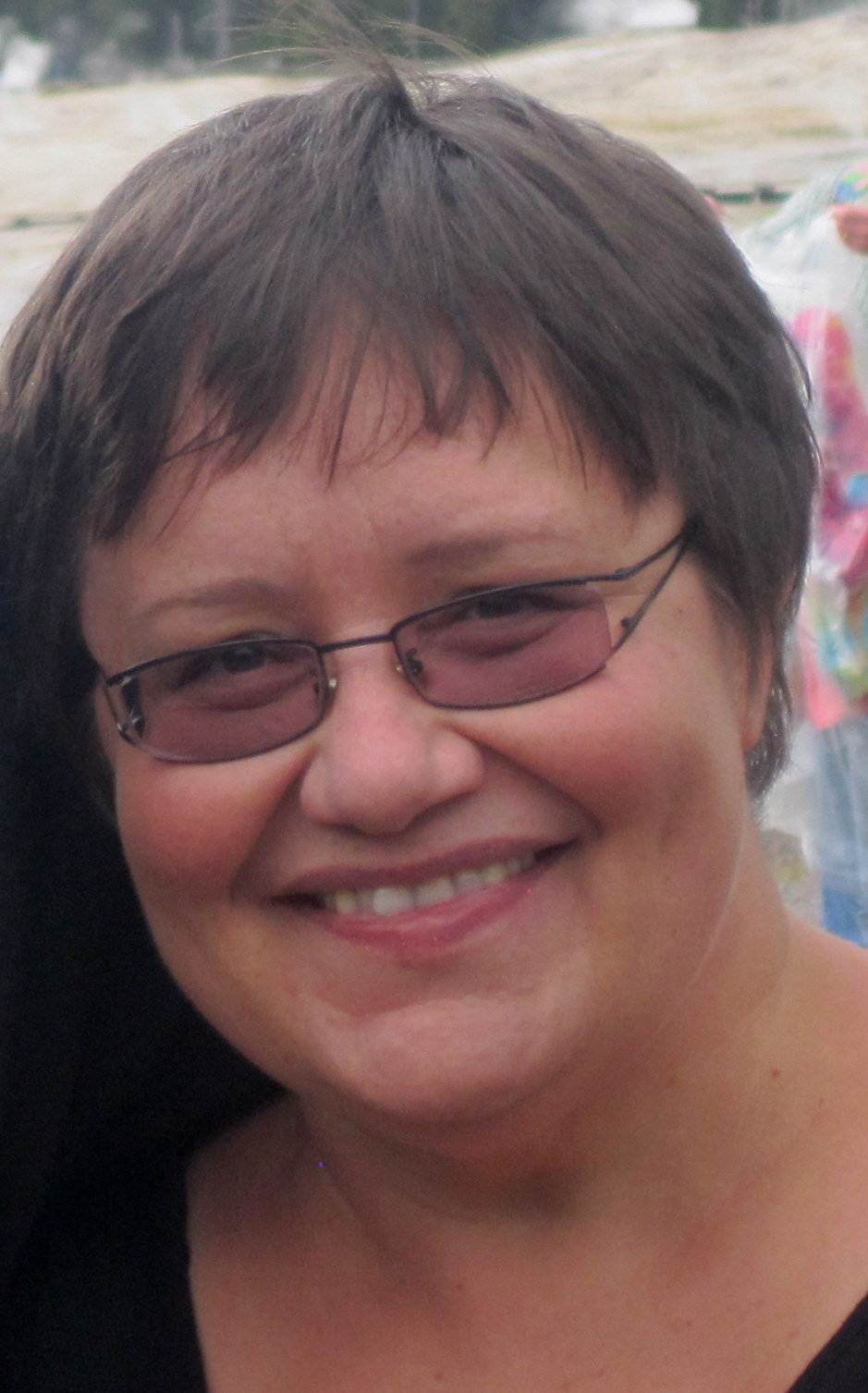 Tatiana Mikhailova was educated as a professional philologist (after graduating from the Ural State University). She has worked as a Russian instructor for foreign students in Ekaterinburg and in Moscow. Tatiana also worked as a literature translator, as the chief designer of the Ekaterinburg municipal library system, and as the head of reference at the American Cultural and Educational Center in Moscow. She won the Maskie Fellowship for the Young Leaders of Russia in 1995. Currently, Ms. Mikhailova writes on various aspects of women in contemporary Russian culture (visual representation of women in Post-Soviet journalism, Oksana Robski's novels, Shepitko's Wings, etc.). Her articles appear both in English-language and Russian publications.
Alexander Prokhorov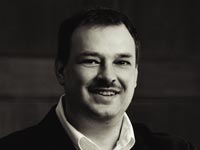 Alexander Prokhorov is Associate Professor of Russian and Film Studies at College of William and Mary. His research interests include Russian visual culture, genre theory, and film history. He is the author of Inherited Discourse: Paradigms of Stalinist Culture in Literature and Cinema of the Thaw (Akademicheskii proekt, 2007) and the editor of Springtime for Soviet Cinema: Re/viewing the 1960s (Pittsburgh Film Symposium, 2001). His articles and reviews have been published in Kinokultura, Russian Review, Slavic Review, Slavic and East European Journal, Studies in Russian and Soviet Cinema, and Wiener Slawistische Almanach.
Elena Prokhorova

Elena Prokhorova received her Ph.D. from the University of Pittsburgh. She teaches Russian, Film and Cultural Studies at the College of William and Mary. Her publications on Russian and Soviet media have appeared in SEEJ, Slavic Review, and edited anthologies. Elena is a regular contributor to the online journal Kinokultura.
---